Data Domain DD2500 Archive Storage Bundle

Powering EMC Protection Storage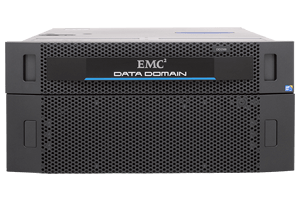 Sorry, this product is no longer available, Please contact us for a replacement.
Overview:
EMC Data Domain DD2500 Archive Storage Bundle enables you to efficiently store archive data while meeting the strictest U.S. and international compliance regulations, including SEC17a-4(f). In addition to the DD2500, archive storage bundles are also available for:
Data Domain DD2200
Data Domain DD4200
Data Domain DD4500
Data Domain DD7200
Data Domain DD9500
When you consolidate backup and archive workloads onto a Data Domain system, you benefit from a single, easy-to-manage data protection platform. Inline deduplication reduces your storage requirements by 10-30 times. If you deploy these solutions for archiving only, you can reduce your storage footprint up to 5 times. The flexibility is yours with Data Domain Archive Storage Bundles.
Bundles come with Data Domain Retention Lock software, which enables secure file locking of archive data at the individual file level. You are prepared to comply with internal governance policies and records retention regulations.