Dell Storage Products

Enterprise Storage — Architecture and Infrastructure

Drive Innovation in Your Enterprise While Reducing the Cost and Complexity of Your Storage Infrastructure
Enterprise data volumes continue to grow exponentially while IT budgets are shrinking. Dell helps customer tackle these challenges by standardizing IT infrastructures, simplifying operations and automating processes. Efficiencies gained through virtualization, automation and consolidation will help your business prepare for future growth while saving time and resources.
Optimize the computer, processor, networking and storage resources already in your IT infrastructure
Increase overall utilization by eliminating isolated or stranded resources
Reduce total cost of ownership (TCO) through standard-based solutions, simplified operations, virtualized storage and seamless scalability
Improve IT performance
Dell Compellent™, Dell EqualLogic™ and Dell PowerVault™ storage solutions — as well as other Dell storage tools and utilities — can help organizations of any size derive the full value of their IT investments while protecting vital enterprise data, ensuring high business continuity, and maintaining high flexibility and scalability.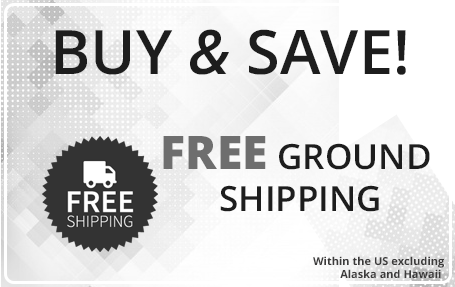 Get the Basics of Enterprise-Level Storage
In its simplest terms, storage refers to a device that houses data. There are many different ways to categorize a storage device.
By Storage Architecture

Direct attach storage (DAS) refers to a storage system directly attached to a server, without a storage network in between.
Network attached storage (NAS) is a specialized storage server with its own IP address that is made available to multiple clients and servers on a local area network (LAN) or wide area network (WAN).
A storage area network (SAN) is a network of shared storage devices, such as disk storage arrays and tape systems. The architecture of a SAN is such that storage resources are made available to multiple servers on a local or wide area network.

By Network Protocol

Internet Protocol Suite (TCP/IP) is the set of communications protocols used for the Internet and other similar networks. TCP/IP over Ethernet is the medium traditionally used for NAS.
Fibre Channel Protocol (FCP) transports SCSI commands over Fibre Channel networks.
Internet SCSI (iSCSI) protocol enables servers to send SCSI commands to SCSI storage devices. Unlike Fibre Channel, which requires special-purpose cabling, iSCSI only requires standard Ethernet to traverse LAN and WAN infrastructures. It is a SAN protocol that businesses of all sizes are adopting at a high rate.

By Storage File System

File-level storage refers to data organized in a file system. To the client, the data would be represented as individual files, such as a Microsoft Word document. NAS platforms, such as the Dell PowerVault™ NX family, use file-level storage.
Block-level storage converts data into a sequence of fixed-length bytes or bits (that is, a block), leaving to attached systems the task of managing the raw data. SANs, such as the EqualLogic™ PS Series, use block-level storage.
Object-based storage organizes data into flexible-sized data containers called objects. Each object has both data (an uninterpreted sequence of bytes) and metadata (an extensible set of attributes describing the object). The Dell DX Object Storage Platform uses object-based storage.
Give your Business the Competitive Advantage
At a time when competitors increasingly rely upon proprietary extensions to lock in their customer bases, Dell open standards-based solutions let customers of all sizes integrate new technologies without sacrificing performance or their existing IT investments. Dell solutions and flexible services enable you to capitalize on virtualization and realize new levels of efficiency. Our goal is to reduce data management costs by up to 50 percent and make room in budgets for the strategic investments they need to make now.
Dell storage technologies can help you:
Minimize cost and complexity — Dell EqualLogic™ storage area networks (SANs) have the lowest total cost of ownership (TCO) of common storage array architectures — full one-third to one-half the total cost of competitors over a five-year period.
Manage data at a more granular level — Dell Compellent™ Fluid Data technology can help optimize efficiency, agility and resiliency to slash storage costs by up to 80 percent, scale on a single platform and secure data against downtime and disaster.
Plan for future growth — Our true pay-as-you-grow solutions enable you to plan intelligently so your storage scales with your business needs.