The ESG Revolution: Dell Technologies at the Forefront
Unlock Insights on How Sustainability is Reshaping IT Choices - Read the Exclusive Report!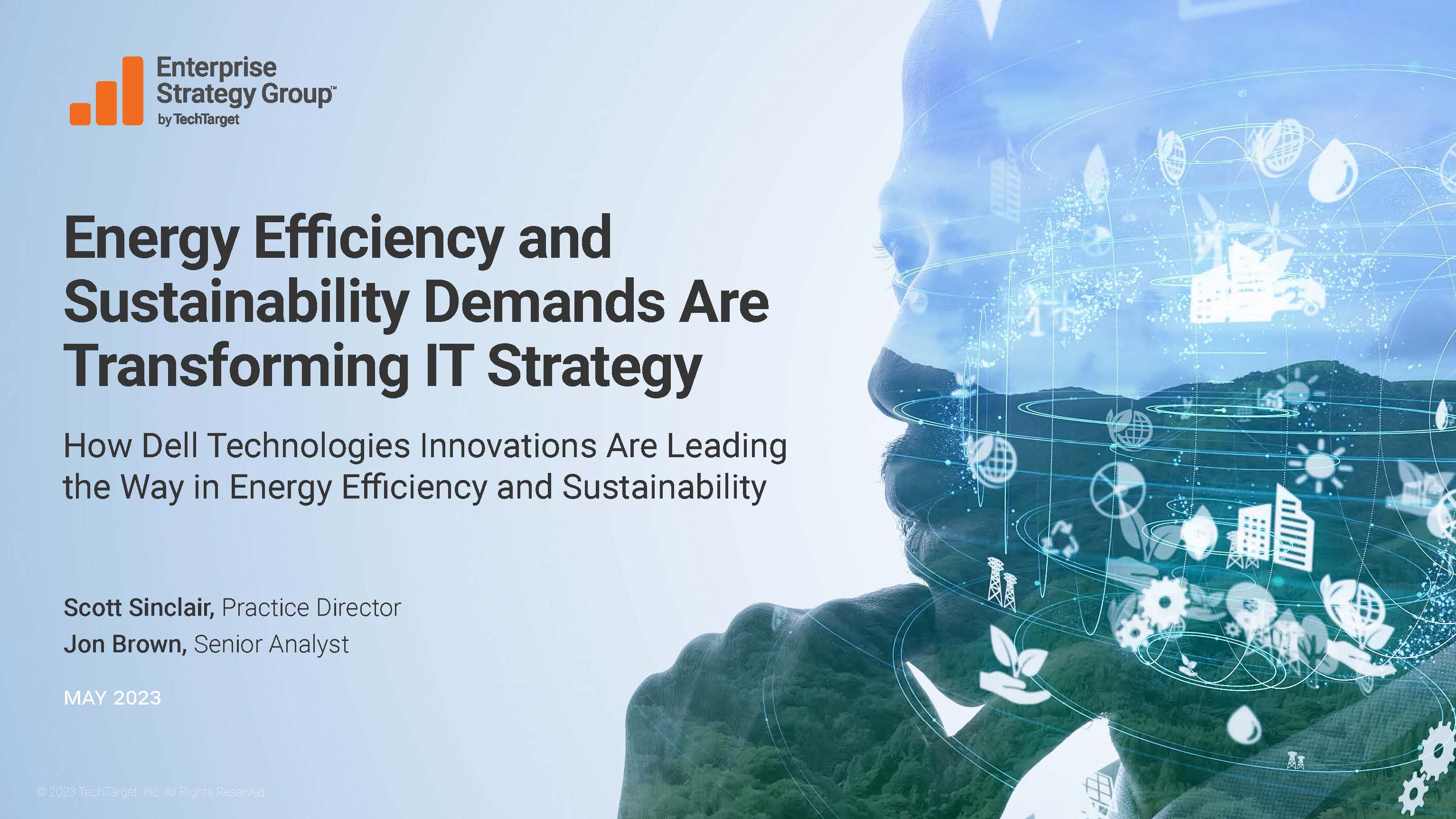 Five Actions You Can Take Now to Optimize for Energy Efficiency and Sustainability
Audit your infrastructure environment to identify where to accelerate replacement.
Consolidate and optimize with modern infrastructure and data reduction to reduce the quantity of systems and the power and cooling requirements.
Embrace on-demand infrastructure (such as Dell APEX) to minimize the amount of idle infrastructure.
Leverage inherent green capabilities to better manage, control, and optimize energy efficiency and power consumption.
Recycle outdated infrastructure elements by working with a vendor that offers recycling programs.