Dell Storage MD1280 Dense Enclosure

Ultra-dense server storage capacity at an affordable price per gigabyte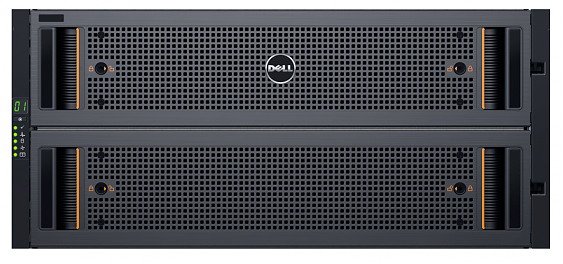 Sorry, this product is no longer available, please contact us for a replacement.
Overview:
Expand server capacity with the Dell Storage MD1280 dense enclosure to help maintain compute power and performance, while adding storage capacity to Dell PowerEdge servers.
Two 42-drive drawers offer extreme density in minimal space
Drawer and drives stay active when the drawer is open
Hot-pluggable hard drives, fans, EMMs, PSUs and drawer expander assemblies
4TB, 6TB or 8TB NL-SAS hard drives
Ultra-dense storage
Storage requirements continue to grow - the closer that storage can be to the server, the better performance the server can maintain. Take advantage of the space savings of a 5U form factor that can expand to the extreme density of up to 168 hard drives using just 10U of rack space. The modular design of the MD1280 allows you to start with just 28 drives and with progressive scalability, expand when and how to continually meet your business needs.
The high density of the MD1280 holds up to 84 hard drives in a 5U standard rack mount chassis, ensuring the best drive density per rack unit at Dell,¹ while reducing the storage footprint in a data center. Putting so many drives into a smaller footprint minimizes the amount of space used in the data center, which will in turn drive additional savings on power and cooling expenses to the bottom line.
Competitive price
The MD1280 is Dell's ultra-dense storage enclosure. Designed to add capacity to the PowerEdge server product line, the MD1280 provides 40% more capacity than previous generations of dense enclosure options.¹ The MD1280's capacity can be tailored to meet the most stringent performance requirements with the option to select from a variety of drive speeds to optimize server performance, ensuring an affordable storage solution for PowerEdge servers.
Due to the modular design of the MD expansion series, adding capacity allows you to grow as your data requirements grow. Dell's enterprise hard drives ensure that added capacity is affordable, maintaining the ability to scale without losing sight of the need for competitive pricing. Begin with as few as 28 hard drives. Scale in groups of 14 drives, until you reach the maximum capacity of the compact 5U chassis with the high density tray for optimal space saving.
Operating as a JBOD (just a box of disks) the MD1280 scales to a maximum of 168 drives with two enclosures. Dell PowerEdge servers can simply and efficiently add storage capacity as needed, taking advantage of Dell's competitive price per gigabyte.
Tailored performance
Maintaining the compute power of servers is important, and the MD1280 can help ensure that performance is optimized while adding storage capacity. The MD1280 can be tailored to meet performance requirements by choosing the size of disks needed within the enclosure. Because it is direct connect SAS, the data remains close to the compute power of a PowerEdge server keeping performance at its peak.
Features:
Ultra-dense storage capacity
Add capacity to your PowerEdge servers — 40 percent more capacity than previous generations of dense enclosure options* — with the Dell Storage MD1280, Dell's most dense storage enclosure.
The MD1280 operates as a JBOD (just a box of disks). Add storage capacity to your PowerEdge servers simply and efficiently to take advantage of the Dell's competitive price per gigabyte.
Scale the MD1280 up to 168 drives with two enclosures, and use various optimized drive speeds to tailor the enclosure to meet your most stringent performance requirements.
Competitive pricing, maximum storage
Easily add affordable capacity to your Dell PowerEdge servers with the modular MD1280 Storage Enclosure. Together, the MD1280 and Dell enterprise hard-drives enable you to add capacity at a competitive price per gigabyte of storage. MD1280 features include:
84 hard drives in a 5U standard rack mount chassis
High capacity 8TB hard drives
The ability to scale up to 1.3PB of capacity
Technical Specifications:
Dell Storage MD1280 Technical Specifications
Drive count per chassis
Up to 84 hot-pluggable 3.5" drive bays
Drive performance and capacities
3.5" NL-SAS 6Gb HDD (7.2K): 4TB, 6TB
3.5" NL-SAS 4kn or 512e 6Gb HDD (7.2K): 6TB
3.5" NL-SAS 512e 6Gb HDD (7.2K): 8TB
Maximum capacity per enclosure
Up to 672TB when using 84 x 8TB NL-SAS 3.5" HDDs
Expansion capabilities
LSI 9207-8e SAS HBA
Enclosure Management Modules (EMM)
2 EMM provide redundant enclosure management capability
Connectivity per EMM
3 mini-SAS connectors for connection to the host or expansion
Service management
3.5 mm Stereo Plug (for factory use only)
Wattage (AC only, no DC option)
2800W
Host heat dissipation
9554 BTU/hr
Input voltage range
200-240 VAC
Frequency range
50/60 Hz
Amperage
8.6 - 4.3A (x2)
Height x width x depth
22.230 cm (8.8") x 48.260 cm (19") x 91.44 cm (36")
Weight
130.1 kg (287 lb) (maximum configuration)
62.1 kg (137 lb) (empty)
Temperature
Operating: 10° to 35°C (50° to 95°F) with maximum temperature gradation of 20°C per hour
Non-operating: -40° to 65°C (-40° to 149°F) at a maximum altitude of 12,000 m (39,370 ft)
Relative Humidity
Operating: 10% to 80% (non-condensing) with 29°C (82.4°F) maximum dewpoint
Non-operating: 5% to 95% (non-condensing) with 33°C (91°F) maximum dewpoint
Altitude
Operating: -16 to 3048 m (-50 to 10,000 ft)
Storage: -16 to 10,600 m (-50 to 35,000 ft)
Inlet type
0 to 3,048 m (0 to 10,000 ft)
NOTE: Up to 35°C maximum temperature is reduced by 1°C/300 m (1°F/547 ft) above 950 m (3,117 ft)
Solutions & Services:
Dell EMC offers complete end-to-end services
Optimizing the IT lifecycle is vital. Dell EMC has expert services* for all lifecycle phases that save you time and resources, reduce effort, and improve your IT experience.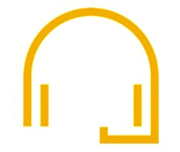 ProSupport Enterprise Suite
Gain the freedom to focus on your business transformation with the support expertise and insights Dell EMC is known for across the globe. Choose the right support based on the criticality of specific systems with available automated predictive analysis, collaborative third-party assistance and service account management.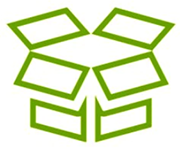 ProDeploy
ProDeploy Enterprise Suite helps you get more out of technology starting on day one. Trust Dell EMC experts to lead deployments from basic hardware installations through planning, configuration and complex integrations. Our complete suite of deployment services and professional certifications helps you achieve business outcomes today and tomorrow.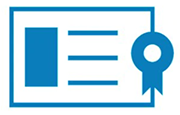 Training
Education Services offers an expansive suite of training services with multiple delivery methods, including instructor-led, self-paced online and virtual instructor-led training. With comprehensive and flexible training programs, we make it easy to ensure your staff has the skills they need to successfully manage and utilize your new technology to its full potential.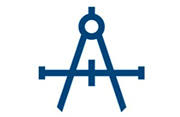 Consulting
Consulting services give expert guidance to help you grow, optimize and transform your IT environment at your own pace and budget. We employ a broad range of certified consultants and engineers, backed by program management teams, who can deliver deep technical expertise. We give you the confidence that your project will be done right and on time.
Documentation:
Pricing Notes:
Pricing and product availability subject to change without notice.