Dell PowerVault NX200 Tower Network Attached Storage

Simple, small-business file storage built on enterprise hardware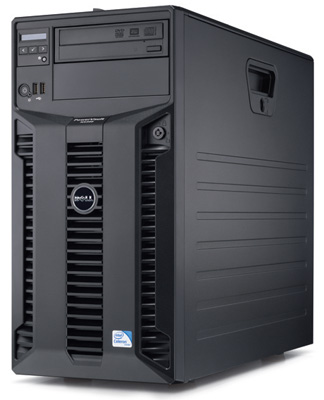 Sorry, this product is no longer available, Please contact usfor a replacement.
Overview: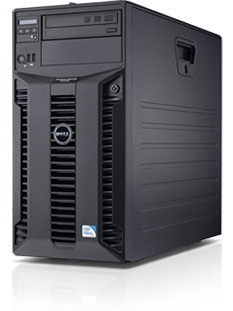 The Dell PowerVault™ NX200 is an entry level, tower form factor NAS (Network Attached Storage) appliance that will provide simple file sharing capabilities for small offices and ROBOs (Remote Office Branch Office) to help them stay efficient and productive. With its RAID 5 configuration the NX200 ensures that business critical data is kept secure.
If your small business needs to consolidate file storage with enterprise-class security and data recovery, the Dell PowerVault™ NX200 offers a simple tower solution that you can set up and manage without dedicated IT support.
Purpose-built NAS — Network-attached storage (NAS) backed by an enterprise company that supports the storage consolidation requirements of small businesses.
Preconfigured system — Choose your capacity online and your system is ready to ship.
Automated installation wizard — Set up and start running quickly.
High-performance CPU and RAM — Store, find, work and save large files fast.
The performance and protection your business deserves
When it comes to networked file storage, your small business needs a true business solution — not a repurposed home-network product. With the PowerVault™ NX200, you get the reliability, security and consolidation benefits of an enterprise-class file-storage system — minus the enterprise complexity.
Share files fast with high-speed Intel® processor, 2 GB of system memory and dual Gigabit network ports.
Experience high reliability, thanks to enterprise-grade hard drives that support high mean time between failure (MTBF).
Quickly recover data after an unexpected event or crash using optional Linear Tape-open (LTO) tape or RD1000 backup systems.
Enjoy the reliability and availability benefits of a specialized RAID controller and high-quality system components.
Do-it-yourself file consolidation

You have better things to do than stress out about your file storage. The PowerVault NX200 is so simple you can order it, set it up and run it yourself. No headaches and no IT necessary.


The NX200 is preconfigured for easy online ordering. You can have yours on its way to your office in just a few clicks.
With the automated installation wizard, you can have your NX200 out of the box and up and running before your first meeting of the day.
Proven, familiar software helps you quickly master system configuration and management tasks. Windows® Storage Server 2008 is a premier OS for small-business storage consolidation with unparalleled support. If you can use Windows, you can configure your Windows-powered NX200.
Pricing Notes:
Pricing and product availability subject to change without notice.