Dell Object-Based Storage Device

Optimize Management of Unstructured Information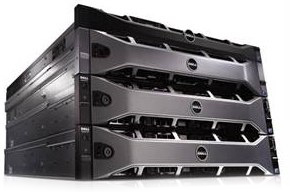 Enterprises are awash in digital data — especially unstructured data in such diverse formats as e-mail, instant messages, documents, spreadsheets, graphics, images, and videos.
Unstructured data growth poses significant challenges for IT organizations that require efficient data access for business, regulatory and compliance needs. Traditional file storage management systems (such as NAS) are proving to be costly and increasingly inadequate for managing digital storage objects. With unstructured data growth expected to continue at a compound annual rate exceeding 60% by some estimates, storage managers urgently need new ways to cope.
Information is only as valuable as it is accessible — but keeping data readily available to meet compliance, governance and business intelligence requirements can be cumbersome and expensive. With Dell™ Object Storage solutions, you can finally end the trade-off between cost and accessibility while simplifying your data management and expanding capacity.
The Dell DX Object Storage Platform is designed to access, store and distribute up to billions of files or other digital content, from archiving all the way to service offerings in the cloud. The platform uses an elegant, self-managing, future-proof and cost-effective peer-scaling architecture that is based on award-winning x86 standards-based rack server platforms from Dell. The platform is optimized for storage and includes fully integrated software for a complete end-to-end solution.
Because one size does not fit all, Dell is building solutions to address horizontal and vertical markets, such as healthcare, email and file archiving, cloud storage, e-discovery and enterprise content management. As part of this solution development, Dell is cultivating an ecosystem of technology partners that can leverage the Dell DX Object Storage Platform.
Object Storage Platforms

Service node for all DX Object Storage Platform configurations.

Six 3.5" SATA (7.2K) Hard disk drives
DX6000 Cluster Services Node provides content routing, network and replicator services for the DX solution.

Optional CIFS/NFS gateway to the DX Object Storage Platform. Deployed with DX6000 Cluster Services Node and DX6004s or DX6012s storage nodes.

Six 3.5" SATA (7.2K) Hard disk drives
DX6000G Cluster File Server (CFS) provides standard CIFS and NFS file protocol access to the DX solution (optional)
DX6000G Storage Compression Node (SCN) provides object compression (optional)

Low capacity entry point into the DX solution. Deployed with the DX6000 and optional DX6000G Cluster File Server.

Four 3.5" SATA (7.2K) Hard disk drives
Provides a smaller entry point in the DX Object Storage Platform and more options for branch/remote office deployments. Nodes come in raw capacities from 1-8TB.

Medium to large DX solution deployments. Deployed with the DX6000 and optional DX6000G Cluster File Server.

Twelve 3.5" SATA (7.2K) Hard disk drives.
Easily add, replace or retire storage nodes, in raw capacities from 3-24TB, without any manual migration requirements.