Dell EMC PowerEdge FX2 Chassis

Customize at the workload level
Dell Storage Products
Dell PowerEdge Modular Infrastructure
Dell EMC PowerEdge FX2 Chassis
#PE-FX2
Get a Quote!
More pricing below, click here!
Overview:
The Dell PowerEdge FX2 enclosure is the uniquely small modular foundation for the PowerEdge FX architecture, an extremely flexible and efficient platform for building an IT infrastructure that precisely fits your computing needs. The PowerEdge FX2 is a 2U hybrid rack-based computing platform that combines the density and efficiencies of blades with the simplicity and cost benefits of rack-based systems.
Flexible configurations, more choice
The FX architecture's innovative modular design supports IT resource building blocks of varying sizes (compute, storage, networking and management) so data centers have greater flexibility to construct their infrastructures. The FX architecture includes the following server nodes and storage block:
PowerEdge FC830: 4-socket scale-up server with unprecedented density and expandability
PowerEdge FC630: 2-socket shared infrastructure workhorse
PowerEdge FC430: quarter-width, 2-socket server with outstanding density
PowerEdge FM120x4: world's first enterprise-class microserver
PowerEdge FD332: ultimate dense direct-attached storage with unprecedented flexibility
The FX2 chassis has two versions:
PowerEdge FX2s: "switched" configuration supporting up to eight low-profile PCIe 3.0 expansion slots
PowerEdge FX2: lower-cost "unswitched" configuration that does not offer expansion slots.
The FN I/O Module — purpose built for the FX2 — delivers choice for simplified network deployment and management, optimizing FX2 performance and enabling plug-and-play LAN/SAN convergence.
The efficiencies of shared infrastructure
The FX2 enclosure allows servers and storage to share power, cooling, management and networking. It houses redundant power supply units (2000W, 1600W or 1100W) and eight cooling fans. The FX2's compact flexible design, the FX2 lets you simply and efficiently add resources when and where you need them, so you can let demand and budget determine your level of investment.
Innovative management with intelligent automation
The Dell OpenManage systems management portfolio simplifies and automates server lifecycle management — making IT operations more efficient and Dell servers the most productive, reliable and cost effective. Dell's agent-free integrated Dell Remote Access Controller (iDRAC) with Lifecycle Controller makes server deployment, configuration and updates automated and efficient. Using Chassis Management Controller (CMC), an embedded component that is part of every FX2 chassis, you'll have the choice of managing server nodes individually or collectively via a browser-based interface.
OpenManage Essentials provides enterprise-level monitoring and control of Dell and third-party data center hardware, and works with OpenManage Mobile to provide similar information on smart phones. OpenManage Essentials now also delivers server configuration management capabilities that automate bare-metal server and OS deployments, replication of configurations, and ensures ongoing compliance with set system configurations.
Features:
Optimize for your workloads with the ultimate dense scale-out infrastructure
Easily and rapidly scale the resources your organization requires with the modular FX architecture. At the foundation, the FX2 chassis combines the density and efficiencies of blades with the simplicity and cost advantages of rack-based systems. Build the configuration of compute, storage and networking that meets your unique needs.
Perfect for performance environments:
Large data centers
Virtualization
Software-defined storage
Clustered database
Big data analytics
Anything as a service (XaaS)
Private cloud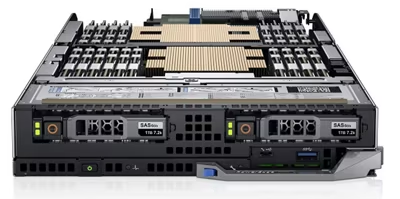 Scale incrementally with powerful blocks of resources
The FX2 features shared, redundant power and cooling; I/O fabric; and management infrastructure to service flexible blocks of compute and storage resources.

Comes in 2U rack mount form factor that can be configured to hold 4 half-width, 8 quarter-width sleds or 2 full width sleds.
Supports up to eight low-profile PCI Express (PCIe) Gen 3 expansion slots.
Hosts redundant, quad-port pass-through GbE or 10GbE I/O modules. Option to replace these modules with FN I/O aggregators designed to add functionality and simplicity, reduce cost.
Sustain your business and grow with intelligent automation
Simplify building and managing your data center with Dell EMC systems management tools. Dell EMC's OpenManage systems management portfolio, used across other PowerEdge servers, can be used with the FX2, or leverage embedded chassis management.
Perform automated deployments, and updates with agent-free iDRAC with Lifecycle Controller.
Simplify with the new OpenManage Enterprise console, with custom reports and automatic discovery.
Enable easy collective or individual server management with the embedded Chassis Management Controller (CMC).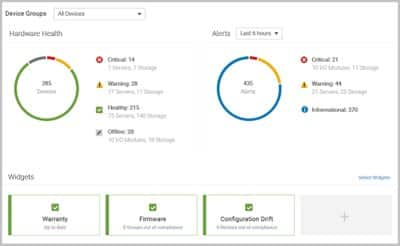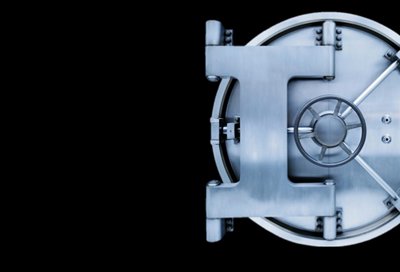 Protect with built-in PowerEdge security
Secure and harden your FX environment with the PowerEdge server cyber-resilient architecture. Use integrated features that consider each aspect of system security, from design to retirement, to ensure trust and deliver worry-free, secure systems.
Rely on a secure supply chain that protects servers from factory to the data center.
Protect configurations and firmware from malicious changes with Server Lock-down.
Maintain data safety with cryptographically signed firmware and Secure Boot.
Wipe all data from storage media quickly and securely with System Erase.
Technical Specifications:
Dell EMC PowerEdge FX2 Specifications
Form factor
2U
Dimension

Height: 8.68 cm (3.41 in)
Width: 43.35 cm (17.06 in) without rack ears; 48.19 cm (18.97 in) with rack ea
Depth: 85.16 cm (33.52 in)

Server node options

PowerEdge FC830: Full-width: up to 2 FC830 per FX2 chassis
PowerEdge FC630: Half-width: up to 4 FC630 per FX2 chassis
PowerEdge FC430: Quarter-width: up to 8 FC430 per FX2 chassis
PowerEdge FM120x4: Half-width: up to 4 FM120 per FX2 chassis
PowerEdge FD332 storage block: Half-width: up to 3 FD332 per FX2 chassis for support of up to 16 x SFF 2.5" storage devices

Power supplies
Hot-plug PSUs: 2000W, 1600W or 1100W AC in 1+1 redundant or 2+0 non-redundant configurations
Cooling
8 hot-swappable fans provide cooling to the I/O components in the system
Communications
2 pass-through module or choice of 3 FN I/O Modules

Dell PowerEdge FN410s 4-ports SFP+ provides 4 ports of SFP+ 10GbE connectivity. Supports optical and DAC cable media.
Dell PowerEdge FN410t 4-port 10Gb Base-T provides 4 ports of 10GBASE-T connectivity. Supports cost effective copper media up to 100 meters.
Dell PowerEdge FN2210s 4-port Combination Fibre Channel/Ethernet delivers up to 2 ports of 2/4/8Gbps Fibre Channel bandwidth (NPG mode and full fabric services and 2 ports of SFP+10GbE.) Also delivers up to 4 ports SFP+ 10GbE (with reboot).

I/O slots
FX2s configuration: Up to 8 x PCIe 3.0 I/O expansion slots (low profile/half-length)
Systems management

FX uses Chassis Management Controller (CMC) to manage all resources (server nodes and shared infrastructure) in a single web console
OpenManage portfolio for FX supports local and remote management, consistent with other PowerEdge products
CMC and iDRAC are available with either Enterprise or Express licensing to best suit specific management needs
Server nodes each contain proven iDRAC8 with Lifecycle Controller for agent-free, automated systems management
Support & Services:
Dell Technologies offers complete end-to-end services
Optimizing the IT lifecycle is vital. We have expert services for all lifecycle phases that save you time and resources, reduce effort, and improve your IT experience.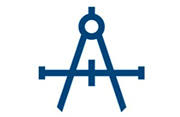 Consulting
Consulting services give expert guidance to help you grow, optimize and transform your IT environment at your own pace and budget. Dell employ a broad range of certified consultants and engineers, backed by program management teams, who can deliver deep technical expertise. Dell gives you the confidence that your project will be done right and on time.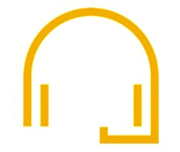 Support
Gain the freedom to focus on your business transformation with the support expertise and insights Dell is known for across the globe. Choose the right support based on the criticality of specific systems with available automated predictive analysis, collaborative third-party assistance and a Technology Service Manager.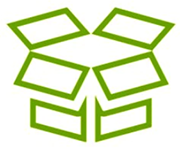 Deployment
ProDeploy Enterprise Suite helps you get more out of technology starting on day one. Residency Service provides ongoing transition assistance to accelerate adoption. Trust our experts to lead deployments from basic hardware installations through planning, configuration and complex integrations to help you achieve business outcomes today and tomorrow.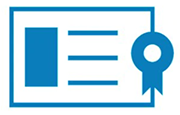 Training & Certification
Education Services offers an expansive suite of training services with multiple delivery methods, including instructor-led, self-paced online and virtual instructor-led training. With comprehensive and flexible training programs, we make it easy to ensure your staff has the skills they need to successfully manage and utilize your new technology to its full potential.
Documentation:
Pricing Notes:
Pricing and product availability subject to change without notice.
Dell Storage Products
Dell PowerEdge Modular Infrastructure
Dell EMC PowerEdge FX2 Chassis
#PE-FX2
Get a Quote!