Dell EMC PowerEdge XR2

Bringing compute to the source
Dell Storage Products
Dell PowerEdge Rack Servers
Dell EMC PowerEdge XR2 Rack Server
#PE-XR2
Get a Quote!
More pricing below, click here!
Overview:
Dedicated OEM assistance including:
Needs assessment
Solution design and development
Trend analysis
Certification assistance for key industries
Built from the ground up for harsh environments, the PowerEdge XR2 is compact size features Intel Xeon Scalable processors and is certified for military and marine use.
Rugged, ready and right along with you
Built from the ground up for harsh environments, and featuring the latest Intel® Xeon® SP processors, the rackable compact size and certifications in shock, vibration, dust, humidity, EMI and maritime mean the XR2 is agile. The de-branding and customization capabilities mean it's versatile. So whoever you are and wherever you go, you can take rugged with you.
Insights for the road ahead. Technology for the long haul.
This is the best in rugged 1U short-depth computing. This is software-defined storage in space-constrained installations. Deliberately designed to take the hardest conditions head-on, the new PowerEdge XR2 features the latest Intel® Xeon® SP processors and brings together the best combination of functionality and value in the industry, plus extensive customization options from OEM custom intake services.
Data is the lifeblood of your organization. This is the heartbeat.
With metronomic precision, the Dell EMC OEM PowerEdge XR2 server offers you secure, worry-free data center performance – anytime, anywhere. Featuring leading rugged design, world-class quality, supply chain and support, this compact, rackable server offers leading Intel-powered performance, industry-certified capabilities, long life and extensive customization capabilities.
Award-winning manageability. Tier-1 vendor quality.
Secure, anytime access provided by industry-leading iDRAC (integrated Dell Remote Access Controller), plus integrated lifecycle controller support for your maintenance and management needs.
The flexible configuration options and global support availability you expect from a Tier-1 vendor, plus the enterprise-grade common components and platform, ensure consistency from the data center to the field, and quality and reliability at every turn. The XR2 features functionality for dual processors, redundant hot-swappable power supplies and up to eight hard drives. It's the ideal balance of portability and power and fully configurable for your rugged industry needs.
The next generation of server hardware and software technology
Upgrade to the new Intel Xeon Skylake-SP CPU stack.
Reduced depth for constrained spaces
Tested with military rigor
Tool-less storage access
Shock-isolated hard drive bay
The toughest technology available in enterprise-caliber servers
Hot-swappable components
Your data center anywhere. For insights everywhere.
Small in size, but packed with power, the XR2 is the definitive rugged two-socket server. It provides premium attributes along with ample CPU horsepower, memory capacity, drive capacity, and I/O — it's a vital companion for military/defense and maritime environments, for when you need your data center far away from the data center.
Features:
Expand your compute outside the data center
Built from the ground up for harsh environments, its rackable compact size takes less space and is certified to withstand shock, vibration, dust, humidity, and EMI for both military and maritime applications. And with worldwide support and world-class supply chain excellence, whoever you are and wherever you go, you can take rugged with you.
Build your company recognition as a rugged server provider
Showcase your logo on this OEM Ready rugged PowerEdge server today and expand your brand presence using an industry leading product proven to drive performance and customer satisfaction.
Rugged and ready for use outside the data center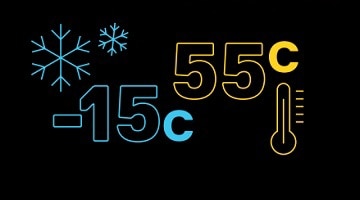 Temperature resilient
Operates in temperatures of up to 45 degrees C° (113F°) and can withstand up to 55 degrees C° for up to eight hours. It is also certified for telecom and military applications outside of historically controlled environments like a data center.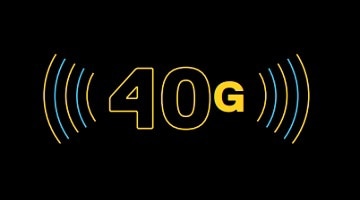 Shock resistant
Built from the ground up for harsh environments its rackable compact size is smaller than mainstream servers and exceeds certifications in shock, vibration, dust, humidity, and EMI for both military and maritime.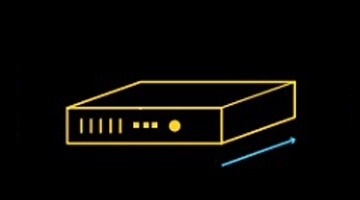 Minimal footprint
Our first rugged 1U short-depth server that uses software-defined storage in space-constrained Installations. Deliberately designed to take the hardest conditions head-on, the new PowerEdge XR2 features the latest Intel Xeon Scalable processors and brings together rugged and compute in a smaller footprint server.
Technical Specifications:
Dell EMC PowerEdge XR2 Specifications
Processors
Up to 2x150W Intel Xeon Scalable processors or one 150W Intel Xeon Scalable processor
Memory

DIMM Speed: Up to 2667MT/s DDR4 DIMMs
Memory Type: RDIMMs/LRDIMMs
Memory Module Slots: 16
Maximum RAM: Up to 2TB

Storage controllers
Internal controllers: PERC H330, PERC H730P, HBA330
Power supplies
Redundant hot swap 550W power supplies
Dimension

Width: 17.08" (434.00mm)
Depth: 21.4" (548mm) (2.5" HHD config)
Empty weight: 7.8Kg / 17.2 lb
Min config weight: 11.5Kg / 25.2lb
Max weight: 13 Kg / 28.6 lb

Form Factor
1U rack server
Embedded management

IPMI 2.0 compliant
iDRAC9 with Lifecycle Controller (Express, Enterprise)
Quick Sync 2 wireless module optional

Bezel
Optional OEM debranded or rebranded bezel to showcase your logo
Security

TPM 1.2/2.0 optional
Cryptographically signed firmware
Secure Boot
System Lockdown
Secure Erase
Integrated Common Access Card Reader

Ports

Front ports:

1 Video
1 eSATA,
1 USB 2.0,dedicated iDRAC Direct Micro-USB

Rear ports:

1 Video
1 serial
2 USB 3.0, dedicated iDRAC network port

Video card:

Accelerators
1 x NVIDIA T4 GPU Supported in High Performance Chassis
OEM-ready version availabe
From bezel to BIOS to packaging, your servers can look and feel as if they were designed and built by you.
Support & Services:
Dell Technologies offers complete end-to-end services
Optimizing the IT lifecycle is vital. We have expert services for all lifecycle phases that save you time and resources, reduce effort, and improve your IT experience.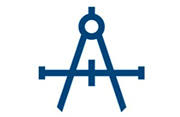 Consulting
Consulting services give expert guidance to help you grow, optimize and transform your IT environment at your own pace and budget. Dell employ a broad range of certified consultants and engineers, backed by program management teams, who can deliver deep technical expertise. Dell gives you the confidence that your project will be done right and on time.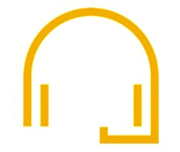 Support
Gain the freedom to focus on your business transformation with the support expertise and insights Dell is known for across the globe. Choose the right support based on the criticality of specific systems with available automated predictive analysis, collaborative third-party assistance and a Technology Service Manager.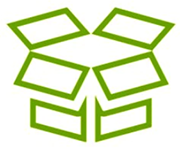 Deployment
ProDeploy Enterprise Suite helps you get more out of technology starting on day one. Residency Service provides ongoing transition assistance to accelerate adoption. Trust our experts to lead deployments from basic hardware installations through planning, configuration and complex integrations to help you achieve business outcomes today and tomorrow.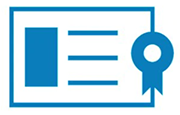 Training & Certification
Education Services offers an expansive suite of training services with multiple delivery methods, including instructor-led, self-paced online and virtual instructor-led training. With comprehensive and flexible training programs, we make it easy to ensure your staff has the skills they need to successfully manage and utilize your new technology to its full potential.
Pricing Notes:
Pricing and product availability subject to change without notice.
Dell Storage Products
Dell PowerEdge Rack Servers
Dell EMC PowerEdge XR2 Rack Server
#PE-XR2
Get a Quote!