Dell PowerVault TL1000 Tape Autoloader

Automate backups and save time with an affordable, high-density tape autoloader featuring a compact 1U design and remote management

Sorry, this product is no longer available, please contact us for a replacement.
Overview:
The Dell PowerVault TL1000 tape autoloader brings high density and remote management backup capabilities to small and medium businesses in a compact, affordable 1U form factor.
Automated backup delivers true value
The Dell™ PowerVault TL1000 tape autoloader is designed to maximize the storage capacity available in a space-saving 1U rack-mount chassis, making it ideal for consolidating multiple or remote application servers for unattended, automated backup. The affordable PowerVault TL1000 delivers features found previously only in high-end libraries. A simple design allows you to manage up to nine total cartridges. Plus, you have a choice of equipping the autoloader with one LTO-7, LTO-6, LTO-5 or LTO-4 tape drive.
Administrative ease can save time and money
The PowerVault TL1000 is designed to automate backup tasks so that administrators can focus on other efforts. Remote management through a web-based browser provides the ability to oversee backup operations from a remote device. Plus, automatic cartridge swapping helps reduce the risk for human error sometimes caused by manually switching cartridges. The PowerVault TL1000 can also simplify large or frequent backup or archive scenarios.
Crafted for easy installation and use, the PowerVault TL1000 can quickly be implemented into existing infrastructures. The removable ninedata-slot magazine enables fast bulk tape loading, while the standard barcode reader helps save time allowing administrators to randomly or sequentially access their cartridges. Library-managed encryption is available with LTO-6 and later generation technology for added security at point-of-sale only.
A validated backup solution designed to ensure peace of mind
The PowerVault TL1000 offers seamless integration with customer infrastructures. It works with different operating systems such as Microsoft Windows and Linux. To help ensure compatibility and easy implementation, the PowerVault TL1000 is Dell certified, tested and validated for use on Dell hardware including PowerEdge servers and select storage devices. It is also backed by Dell technical support for the length of your limited warranty.1 The PowerVault TL1000 is a premier tape autoloader for busy administrators, delivering dense storage capacity in a 1U form factor at an affordable price.
Features:
Easy, automated backup
With remote management and time-saving automation, the PowerVault TL1000 autoloader is an ideal choice to simplify large or frequent backups.
Convenient remote management — Monitor and manage from anywhere using a web-based browser.
Time-saving automation — Eliminate the need to manually load and unload single tape cartridges to save time and reduce the risk for error.
Fast installation — Simply unpack and rack the unit, connect the SAS cable, load tape media and power on the TL1000 to get started.
Seamless integration — Easily integrate the TL1000 into your network and use it with Windows or Linux® operating systems.
Dependable, high-capacity storage
Deploy a reliable backup solution with exceptional storage density and efficiency.
Back up more data in less space with nine cartridges in a compact 1U chassis.
Efficiently add or remove cartridges with the removable tape magazine and support continuous operation when inserting or removing cartridges with the I/O station.
Deploy a certified, tested and validated solution compatible with PowerEdge servers and select storage devices and supported by common independent software vendor (ISV) packages.
Support lights-out operations for unattended, automated backup.
Cost effective and future ready
Help reduce acquisition, administration and service costs with an affordable, future-ready solution.


Minimize acquisition expenses with cost-effective hardware, media and software.
Ensure long-term value providing forward compatibility to protect your investments.
Help lower administration costs with fast bulk loading and unloading of tapes using removable magazines.
Technical Specifications:
Dell PowerVault TL1000 Technical Specification
Encryption
Library-managed encryption available with LTO-6 and later generation drives at point-of-sale only
Form factor
1U
Height
1.73 in (44 mm)
Width (chassis/bezel)
17.52 in/19.02 in (445 mm/483 mm)
Length (depth)
33.46 in (850 mm)
Weight
28.66 lb (13 kg)
Orientation
Horizontal only
Configurations
Rack-mount standard
Supported tape drive technologies
LTO-7, LTO-6, LTO-5, LTO-4
Barcode reader
Standard
Code updates
RMU or host bus for drives
RMU only for library code updates
Partitioning support
No
Expansion capability
Ships standard with 9 cartridge magazine
Network interface
ADI T-10
Ethernet RJ-45
Serial RJ-11
IPv6 Phase 1 & 2 Ready and DoD APL
User interface
Operator Control Panel
Located on the front of the TL1000 tape library. Use the LCD panel to check system status, run diagnostics, check and set configurations, verify drive operations, run an inventory and manage the system.
Remote Web Management (RMU)
Access the web-based administration through a 10/100 BASE-T connection and any standard web browser. Use RMU to check system status, run diagnostics, view system logs, check and set configurations, verify drive operations, run an inventory, manage the system and upgrade drive and library firmware.
Operating enviromental
Temperature
50 to 95 degrees F, 10 to 35 degrees C
Humidity
20% to 80% RH (non-condensing)
Power
Electrical power
1.3 amps at 100 VAC, 0.7 amps at 240 VAC
AC power voltage
100-127 VAC; 200-240 VAC (4-2 A)
Line frequency
50-60 Hz
Solutions & Services:
Dell EMC offers complete end-to-end services
Optimizing the IT lifecycle is vital. Dell EMC has expert services* for all lifecycle phases that save you time and resources, reduce effort, and improve your IT experience.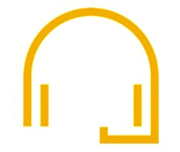 ProSupport Enterprise Suite
Gain the freedom to focus on your business transformation with the support expertise and insights Dell EMC is known for across the globe. Choose the right support based on the criticality of specific systems with available automated predictive analysis, collaborative third-party assistance and service account management.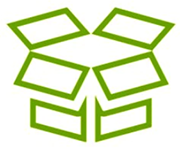 ProDeploy
ProDeploy Enterprise Suite helps you get more out of technology starting on day one. Trust Dell EMC experts to lead deployments from basic hardware installations through planning, configuration and complex integrations. Our complete suite of deployment services and professional certifications helps you achieve business outcomes today and tomorrow.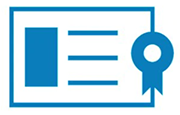 Training
Education Services offers an expansive suite of training services with multiple delivery methods, including instructor-led, self-paced online and virtual instructor-led training. With comprehensive and flexible training programs, we make it easy to ensure your staff has the skills they need to successfully manage and utilize your new technology to its full potential.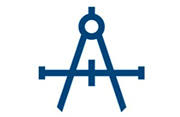 Consulting
Consulting services give expert guidance to help you grow, optimize and transform your IT environment at your own pace and budget. We employ a broad range of certified consultants and engineers, backed by program management teams, who can deliver deep technical expertise. We give you the confidence that your project will be done right and on time.
Documentation:
Pricing Notes:
Pricing and product availability subject to change without notice.