Dell PowerVault DL2200 Backup to Disk Appliance - Powered by CommVault

Simplified Disk-to-Disk-to-Tape Data Backup and Recovery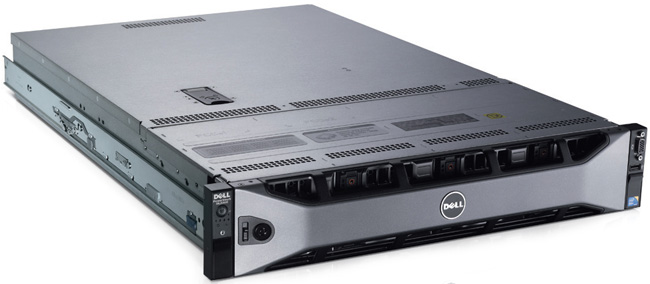 Sorry, this product is no longer available, Please contact usfor a replacement.
Overview:
One of the industry's only integrated solution for faster disk-based backups and recoveries gets you up and running in less than 30 minutes faster.
Enjoy fast, easy data protection with the Dell PowerVault™ DL Disk-Based Backup Appliance powered by CommVault. One of the industry's premier integrated solutions for faster disk-based backups and recoveries, this integrated backup-to-disk appliance enables you to start protecting your critical data in less than 30 minutes.
Wizard-driven setup and management capabilities
Built-in data deduplication
Protect your data
The PowerVault DL Appliance is available with the Dell PowerVault TL2000, TL4000, or ML6000 tape library integrated into the full solution. Take advantage of backup-to-disk for quick availability, then transfer to tape from the same management console for offsite disaster protection.
Built-in data deduplication reduces storage by up to 95%
The Dell PowerVault DL Backup to Disk Appliance powered by CommVault with Simpana 9 delivers end-to-end integrated source and target deduplication. This can save you bandwidth and with deduplication throughput rates that can reach 4.5TB per hour, you can significantly reduce your backup windows.
Even in this era of massive data growth, the PowerVault DL Appliance powered by CommVault helps you optimize your storage capacity by limiting duplicate storage blocks. Source-side deduplication also helps eliminate redundant backup data. 
Starting at the client, deduplication is designed to extend from the enterprise to the client, then on to the disk and the tape through a single solution. The new global deduplication capability can leverage a common deduplication database with multiple data-management policies, each with its own retention settings.
Fast, reliable backups
Disk-based backup with the PowerVault DL Appliance powered by CommVault is fast and reliable, enabling you to restore with confidence. Tape-based backups, on the other hand, can be complex and time-consuming, in addition to being prone to failure and often exceeding their backup windows.
Normally, recurrent full backups can take a toll on server I/O (input/output) and slow down user applications. The PowerVault DL Appliance powered by CommVault removes that performance burden by continually backing up smaller incremental changes from production servers and merging them with unchanged data to create a synthetic full backup copy. Commvault's patented Smart Client technology reduces the incremental backup time by tracking all files that have changed.
When a storage policy copy is deduplicated, creating the primary (full) and secondary (aux) backups can be accelerated by identifying and transferring the data signatures (instead of the data itself) to the target wherever possible. This saves network operation and administration time when performing backup, recovery and disaster-recovery procedures.
Distributed branch-office protection
Enable efficient replication of deduplicated backups by pairing two PowerVault DL Appliances powered by CommVault devices across geographically distributed sites. Managed from a central site, each remote appliance helps provide rapid data recovery at the branch office while an identical copy is produced at your disaster recovery site to protect your data for restores or tape backup.
Simplifying administration and data management
The PowerVault DL Appliance powered by CommVault has graphic dashboards that enhance visibility and ease backup management, showing you how much capacity is being used and providing warnings as you near defined thresholds. The new enhanced reporting feature highlights health checks, data protection, media management, billing charge-back, capacity planning and service-level agreement (SLA) performance.
Automated discovery can find new clients on the domain and significantly reduce the time it takes to bring on new servers or implement new modules or agents. This automation also enables quick-and-easy installation of update or upgrade packages to all identified systems within that domain.
CommVault SnapProtect supports virtual environments
Code EqualLogic™ SAN snapshot management controls directly into the data protection agents with CommVault's patent-pending SnapProtect™ enabler. This enables you to create a point-in-time snapshot of the VM to use in various data-protection operations. SnapProtect works in conjunction with hardware snapshot engines and backs up hundreds of VMs running key business applications to meet your backup windows. 
You can further reduce your administrative cycles by using predefined policies to automatically discover and protect VMs.
Reduce primary storage use with file and email archiving agents
Archiving server data helps control your data growth, resulting in smaller backups and faster recoveries. The PowerVault DL Appliance powered by CommVault includes file, email and SharePoint. Archiver software that moves infrequently accessed data from production servers and archives it for unified backup and data protection. End users and applications, however, retain normal access to the archived items at all times.
PowerVault DL Backup to Disk Appliance powered by CommVault is available in both a Standard Edition and an Advanced Deduplication Edition, each coming with five File System Agents and options for additional agents.
Pricing Notes:
Pricing and product availability subject to change without notice.