Dell PowerVault MD3060e Dense Enclosure

Optimize your server space, and help cut power and cooling expenses with up to 240 HDDs per server in just 16U of space

Sorry, this product is no longer available, please contact us for a replacement.
Overview:
The MD3060e dense enclosure makes server expansion affordable. It increases capacity and efficiency behind Dell PowerEdge server workloads. The versatile mix and match hard drive option supports more capacity than ever, allowing you to save space within your data center, and decrease power and cooling expenses. Administrators can non-disruptively scale to meet application demands and easily manage data through the host server.
Affordable Density
As data needs continue to grow, there is a delicate balance of expanding capacity with additional storage and the finite space within a data center. The MD3060e dense enclosure or JBOD (just-abunch-of-disks) offers Dell servers a new affordable storage option that can also lower power and cooling expenses because of its smaller footprint. You can scale capacity without incurring the expense of additional servers or traditional storage. With the modular design of the MD3060e, you can choose the amount of capacity you need now, knowing that you can easily expand later. Plus, the 4U high-density enclosures take up less space than if you purchase the smaller form factor enclosures with the same number of hard drives.
Reduce the effort required to store and manage your data. The MD3060e dense enclosure holds up to 60 (2.5" or 3.5") hard drives. And because your storage needs are almost guaranteed to grow, you can add capacity as you need it. The 60-HDD enclosure can expand from 60 to 240 drives¹ when expanding to its full DAS capacity behind a single server. Imagine using less than one-half of a rack to store over a petabyte of data. When fully utilized, the MD3060e enclosures can store up to 2.4PB of data using 10TB drives.
Established Reliability
The MD3060e dense enclosure can be used in data centers to maximize storage capacity, without requiring an expansion of the footprint of the data center. This server capacity solution is designed for Dell PowerEdge R630, R730 and R730xd servers. The MD3060e supports 6Gbps SAS connectivity with a host bus adapter (HBA¹), so that administrators can easily manage data through the host server and scale to meet application demands without disruption.
Because the MD3060e is built to be modular, you can add enclosures as your capacity needs grow, scaling up to four enclosures behind one server. The Dell Storage MD Series has an established track record of being a reliable storage enclosure, and the MD3060e complements the existing series by offering a dense solution to meet spatially challenged data centers.
The simple design lets you hot-swap drives, fans, EMMs and power supplies as needed. This capability offers peace-of-mind, knowing that your business will not be impacted as you manage the day-to-day operations of your data center.
Capacity based on your design
The new Dell Storage MD3060e dense enclosure is able to scale when and how you choose, while keeping the management of your data simple and easy. Administrators can non-disruptively scale to meet application demands. The MD3060e offers versatile options in drive types. You can mix and match 3.5" and 2.5" hard drives using your choice of NL-SAS, SAS or SSDs (solid-state disks) within the same enclosure based on your specific capacity and performance requirements.
When four MD3060e enclosures are attached to a PowerEdge server, you can maximize your storage capacity to over 2PB of data using less than one-half of a standard rack.
Simple Data Management
The MD3060e is a server storage solution designed to meet your business needs while eliminating complexity. Data can be efficiently managed through a variety of host server management tools. With the dense enclosure, you choose the operating system and software that will manage your data.
The MD3060e complements the existing Microsoft Windows Server 2012 R2 software currently operating on the PowerEdge servers, allowing users who are familiar with or have standardized on the Windows OS management tool to take advantage of their tightly integrated management tools. The MD3060e is simple and easy to use regardless of the user's level of familiarity with storage systems.
The MD3060e dense enclosure also supports other operating systems such as Red Hat Enterprise Linux, Debian, Ubuntu and Nexenta, ensuring that the management of your data is seamless and simple.
Features:
Affordable density for Dell servers
When it comes to expanding DAS in your server deployment, there are several important questions to consider:

How much space do you need?
How quickly you can add more storage?
How can you add capacity while keeping power and cooling costs under control?
Your answer is the Dell PowerVault MD3060e dense enclosure, or JBOD (just a bunch of disks). The high-density storage solution in a compact 4U chassis enables quick expansion for PowerEdge R630, R730 and the R730xd servers while saving space, power and cooling expenses.
*
 The versatile design allows you to:
Mix and match up to 60 HDDs and SSDs in one chassis
Scale to 240 HDDs (with four MD3060e enclosure) per server
Maximize capacity to 2.4PB per R630 or R730 server*
Store over 2PB of data in less than one-half of a standard rack*
Reliable, versatile performance
The MD3060e offers a high-density option in the PowerVault MD series of JBODs, which have an established record of reliability and efficient performance. Easily manage your data through the host server, with OS support that includes:


Microsoft Windows Server 012
Red Hat Enterprise Linux-RHEL
Novell SUSE LinuxEnterprise
Ubuntu
Nexenta


Capacity based on your design
Easily scale with versatile enclosure options, drive types and operating system choices, and have the flexibility to design solutions for your specific needs. The MD3060e is a modular platform that allows you to add or reconfigure enclosures, as your workloads require.

Mix and match SAS, NL-SAS HDDs or SSDs to optimize performance or capacity.
Hot-swap drives, fans, enclosure management modules (EMMs) and power supplies for quick modifications and maintenance.
With small-scale-to-hyperscale flexibility, the MD3060e dense enclosure is an ideal solution for:
Hosting companies that need affordable and dense storage
Work groups within a large IT organization, such as an R&D department
Universities or government agencies with high performance computing (HPC) deployments that require high-density storage
High-bandwidth or modular infrastructures, such as manufacturing, oil and gas, and video surveillance
Financial institutions that need to process volumes of data without increasing their data center footprint
Technical Specifications:
Dell Storage MD3060e Technical Specifications
Drives
60
Drive capacity
Mix and match 3.5" and 2.5" SAS, NL-SAS, SSD, SED
3.5" drive capacity
NL-SAS 7.2K RPM: 500GB, 1TB, 2TB, 3TB, 4TB, 6TB, 8TB, 10TB
SSD: 200GB, 400GB, 800GB (WI); 400GB, 800GB, 1.6TB (MU); 800GB, 1.6TB (RI) (available with 3.5" HDD carriers)
2.5" drive capacity
SAS 15K RPM: 146GB, 300GB, 600GB
SAS 10K RPM: 146GB, 300GB, 600GB, 900GB, 1.2TB
NL-SAS 7.2K RPM: 500GB, 1TB, 2TB
SSD: 200GB, 400GB, 800GB (WI); 400GB, 800GB, 1.6TB (MU); 800GB, 1.6TB (RI)
3.5" 10K and 15K HDDs are not supported on the dense model
Expansion capabilities
Up to 4 dense enclosures behind a single server
Controllers
Dual Enclosure Management Modules (EMMs)
Maximum HA host
2
Form factor
4U rack enclosure
Management software
Server controller dependent
Server support
Dell PowerEdge R630, R730 and R730xd servers
OS support
Microsoft Windows Server 2012 R2, Red Hat Enterprise Linux 6.5, Ubuntu 12.04 LTS, and Debian 7.4
Physical dimensions (height x width x depth)
177.8 mm (7.0") x 482.6 mm (19.0") x 825.5 mm (32.5")
Maximum weight
105.20 kg (232.0 lb)
Environment
Power
AC: 1755W
Heat dissipation (max)
5988 BTU/hr
Voltage
220V AC, auto ranging
Frequency range
50/60Hz
Temperature
Operating: 10° to 35°C (50° to 95°F) with a maximum temperature gradation of 10°C per hour
Relative humidity
Operating: 10% to 80% (non-condensing) with a maximum humidity gradation of 10% per hour
Altitude
Operating: -30.5 m to 3000 m (-100 ft to 9,840 ft)
Note: For altitudes above 2950 ft, the maximum operating temperature is derated 1.8°F/1000 ft.
1 Requires a two-port HBA.
2 Using the maximum 240 6TB hard drives.
Solutions & Services:
Dell EMC offers complete end-to-end services
Optimizing the IT lifecycle is vital. Dell EMC has expert services* for all lifecycle phases that save you time and resources, reduce effort, and improve your IT experience.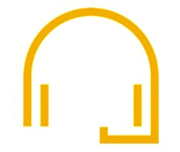 ProSupport Enterprise Suite
Gain the freedom to focus on your business transformation with the support expertise and insights Dell EMC is known for across the globe. Choose the right support based on the criticality of specific systems with available automated predictive analysis, collaborative third-party assistance and service account management.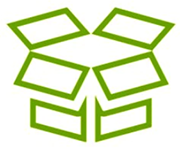 ProDeploy
ProDeploy Enterprise Suite helps you get more out of technology starting on day one. Trust Dell EMC experts to lead deployments from basic hardware installations through planning, configuration and complex integrations. Our complete suite of deployment services and professional certifications helps you achieve business outcomes today and tomorrow.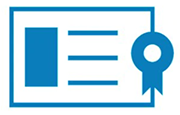 Training
Education Services offers an expansive suite of training services with multiple delivery methods, including instructor-led, self-paced online and virtual instructor-led training. With comprehensive and flexible training programs, we make it easy to ensure your staff has the skills they need to successfully manage and utilize your new technology to its full potential.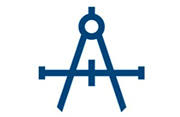 Consulting
Consulting services give expert guidance to help you grow, optimize and transform your IT environment at your own pace and budget. We employ a broad range of certified consultants and engineers, backed by program management teams, who can deliver deep technical expertise. We give you the confidence that your project will be done right and on time.
Documentation:
Pricing Notes:
Pricing and product availability subject to change without notice.