Dell EMC PowerEdge FD332 Storage Sled

Half-width, 1U, 12Gb SAS storage module with up to 16 direct-attached small form factor (SFF) storage devices
Dell Storage Products
Dell PowerEdge Modular Infrastructure
Dell EMC PowerEdge FD332 Storage Sled
#PE-FD332
Get a Quote!
More pricing below, click here!
Overview:
A half-width storage block, the Dell PowerEdge FD332 provides up to 48 direct-attached small form factor (SFF) storage devices in an FX2 chassis, enabling dense, highly flexible, scale-out computing solutions. Configure infrastructure to meet the needs of your workloads. Designed for high-performance computing, database applications, and big data analytics.
The FX architecture brings greater flexibility and density to data center infrastructures with relatively "bite-sized" blocks that enable you to add resources incrementally and tailor an infrastructure optimized for specific workloads. PowerEdge FD332 delivers on the storage component of the FX promise.
With up to 16 devices in each FD332, you can flexibly provision up to 48 SFF storage devices in a 2U FX2 chassis. (This example leaves one half-width slot to house a PowerEdge FC640 for processing.) The flexibility provided by FX architecture modular components results in 2U rack computing with massive direct-attached storage (DAS) capacity, enabling a pay-as-you-grow IT model.
FX servers can be attached to a single FD332, or multiple FD332s, and can either attach to all 16 devices in the block or, when using dual RAID controllers, split access and attach to eight devices separately. So, you can combine FX servers and storage in a wide variety of configurations to address specific processing needs. Additionally, software can be employed to pool storage attached to multiple controllers or multiple FD332s across FX servers. With the latest support for Dell EMC HBA330, VMware vSAN environments are supported with FX2 and FD332.
Each FD332 accommodates up to 16 hot-plug SAS or SATA drives (SSD/HDD) in a side-loading, front removable drive bay sleeve. Drives are independently serviceable while the FX2 chassis is in operation.
Innovative management with intelligent automation
The Dell OpenManage systems management portfolio simplifies and automates server lifecycle management - making IT operations more efficient and Dell servers the most productive, reliable and cost effective. Dell's agent-free integrated Dell Remote Access Controller (iDRAC) with Lifecycle Controller makes server deployment, configuration and updates automated and efficient. Because the FD332 is direct-attached storage, it is monitored by iDRAC - just like any DAS storage on any PowerEdge server. Using the Chassis Management Controller (CMC), an embedded component that is part of every FX2 chassis, you'll have the choice of managing components individually or collectively via its browser-based interface. The CMC gives an administrator the choice of connecting one or two controllers on the FD332 to one or two hosts. This can also be done via Dell's RACADM commands via the iDRAC.
Workloads love it
The FD332's flexibility and scalability enable it to span customer environments from traditional IT to cutting-edge service providers. The FD332 is an excellent option for enabling dense virtual SAN clusters by combining compute and storage blocks. It can also help consolidate applications like Hadoop that require highperformance, low-cost scale-out storage. It's also ideal for database-driven centralized software that needs scale-up and scale-out capability. With HBA330 support, the FD332 is vSAN-ready, enabling higher performance operations, and available in single or dual configurations. The FD332 can support Microsoft Windows Spaces Direct, with certification coming in the near future.
Features:
Flexible storage density for datacenter applictations
Tailor your workload data demands with right-sized storage blocks for your architecture needs, such as a centralized storage area network (SAN) or direct-attached storage (DAS). The FD332 storage block enables applications to access up to 48 small form factor drives within a 2U chassis for high-density storage applications. It is ideal when latency and performance are key as it brings storage close to compute for accelerated processing. Drives can be added during normal operations, so that you can implement an efficient pay-as-you-grow model.


Boost performance with highly flexible, scale-out storage blocks
Rapidly scale dense Direct Attached Storage (DAS) and Software-Defined Storage (SDS) applications in your FX infrastructures with the 1U FD332 storage module. Create a storage environment that supports balanced data growth on an as-needed basis. Avoid overprovisioning by scaling your storage needs to the workloads you are running. With support for SAS and SATA HDD/SSDs you can readily adapt to the performance needs of your applications.
Sustain your business and grow with intelligent automation
Make IT operations more efficient and your FX infrastructure more productive and reliable with Dell EMC systems management. Take advantage of OpenManage systems management portfolio used across other PowerEdge servers with the FX2, or leverage the embedded chassis management.
Perform automated deployments, updates and configurations with agent-free iDRAC with Lifecycle Controller.
Simplify with the new OpenManage Enterprise console, with custom reports and automatic discovery.
Enable easy collective or individual server management with the embedded Chassis Management Controller (CMC).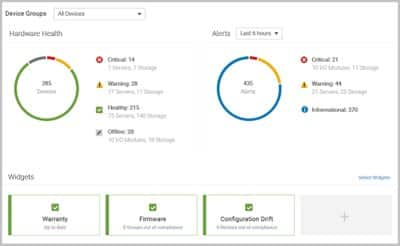 Technical Specifications:
Dell EMC PowerEdge FD332 Specifications
Form factor
Half-width – supports up to 16 small form factor 2.5" storage devices
Up to 3 FD332 storage blocks per PowerEdge FX2 enclosure (configuration dependent)
Dimensions

H: 40.15 mm (1.58 in)
W: 211.9 mm (8.32 in)
D: 518.8 mm (20.43 in)

Enclosure
Dell PowerEdge FX2 Enclosure
RAID controllers

Internal Controllers: FD33xS (Single PERC), FD33xD (Dual PERC).
Default is HBA mode; upgradeable to RAID mode via license.
HBA330: FD332xS_HBA (Single), FD332xD_HBA (Dual)

Hot-plug hard drive options

SATA HDD/SSD or SAS HDD/SSD
Up to 16 x SFF storage devices per FD332

Power supplies
Supplied by the FX2 enclosure
Remote management

iDRAC9 Express with Lifecycle Controller (default)
iDRAC9 Enterprise with Lifecycle Controller (upgrade option)

Systems management

FX uses Chassis Management Controller (CMC) to manage all resources (server nodes and shared infrastructure) in a single web console
OpenManage portfolio for FX supports local and remote management, consistent with other PowerEdge products
CMC and iDRAC are available with either Enterprise or Express licensing to best suit specific management needs
Server nodes each contain proven iDRAC9 with Lifecycle Controller for agent-free, automated systems management
Support & Services:
Dell Technologies offers complete end-to-end services
Optimizing the IT lifecycle is vital. We have expert services for all lifecycle phases that save you time and resources, reduce effort, and improve your IT experience.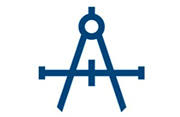 Consulting
Consulting services give expert guidance to help you grow, optimize and transform your IT environment at your own pace and budget. Dell employ a broad range of certified consultants and engineers, backed by program management teams, who can deliver deep technical expertise. Dell gives you the confidence that your project will be done right and on time.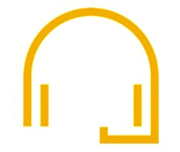 Support
Gain the freedom to focus on your business transformation with the support expertise and insights Dell is known for across the globe. Choose the right support based on the criticality of specific systems with available automated predictive analysis, collaborative third-party assistance and a Technology Service Manager.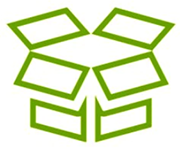 Deployment
ProDeploy Enterprise Suite helps you get more out of technology starting on day one. Residency Service provides ongoing transition assistance to accelerate adoption. Trust our experts to lead deployments from basic hardware installations through planning, configuration and complex integrations to help you achieve business outcomes today and tomorrow.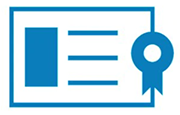 Training & Certification
Education Services offers an expansive suite of training services with multiple delivery methods, including instructor-led, self-paced online and virtual instructor-led training. With comprehensive and flexible training programs, we make it easy to ensure your staff has the skills they need to successfully manage and utilize your new technology to its full potential.
Documentation:
Pricing Notes:
Pricing and product availability subject to change without notice.
Dell Storage Products
Dell PowerEdge Modular Infrastructure
Dell EMC PowerEdge FD332 Storage Sled
#PE-FD332
Get a Quote!