Dell EMC PowerEdge MX7000 Chassis

Rack-based modular chassis for PowerEdge MX kinetic infrastructure
Dell Storage Products
Dell PowerEdge Modular Infrastructure
Dell EMC PowerEdge MX7000 Chassis
#PE-MX7000
Get a Quote!
More pricing below, click here!
Overview:
The Dell EMC PowerEdge MX7000, uniquely designed to support new processor technologies, new storage types and fabric advances well into the future, provides the foundation for software-defined environments. Tackle workload with capable compute, storage, and networking components. Designed to handle flexible ratio assignments for changing demands.
Dynamically scale and respond to changing needs
PowerEdge MX7000 hosts elastic compute and storage resources connected by a smart I/O fabric. Featuring an innovative design to accommodate streamlined transition to emerging technologies, the chassis delivers extensibility for evolving application requirements.
Flexible 7U modular enclosure, with eight front-accessible slots, holds 2-socket single-width or 4-socket double-width compute sled and 12Gbps single-width storage sled combinations
Low latency, cost-efficient 25Gb Ethernet, 12Gb SAS and 32Gb Fibre Channel I/O options
Three I/O networking fabrics, two general purpose and one storage specific, each with redundant modules
Scalable Fabric Architecture for multi-chassis networking up to 10 chassis
Assured support for multiple future generations of server processor microarchitectures
Increase team effectiveness and accelerate operations
PowerEdge MX7000 includes comprehensive embedded systems management, Dell EMC OpenManage Enterprise – Modular Edition, which delivers key functions of OpenManage Enterprise management within the chassis for the entire environment – a single management point for compute, storage and networking. Deploy and monitor multiple chassis at once, roll-out changes and templates faster and integrate with third-party tools.
Operational template methodology and comprehensive OpenManage RESTful API based on Redfish
Flexible at-the-box Touchscreen LCD, wireless and traditional crash cart management options
Remote server access with OpenManage Mobile application and the new Quick Sync 2 feature
As with every PowerEdge server, embedded agent-free Integrated Dell Remote Access Controller (iDRAC)9 with Lifecycle Controller (LC)
Protect infrastructure and deliver investment protection
PowerEdge MX infrastructure embeds hardware and system-level security features to protect with a deep layer of defense and quick detection in order to recover, if breached. A Cyber Resilient Architecture extends across every aspect, including embedded firmware, data stored, the operating system, peripheral devices and management operations within.
Security Development Lifecycle (SDL) model where security is an integral part of overall infrastructure design process and encompasses needs through the entire lifecycle
Robust iDRAC APIs, such as WS-Man or RESTful API (compliant with Redfish standards) for automated deployment of hardware security features
Aligns with key industry standards for cryptography and security such as NIST SP800-147B and UEFI Secure Boot
Features:
Liberate IT resources to achieve optimal utilization, productivity and efficiency
As dynamic and innovative as your business, PowerEdge MX kinetic infrastructure bridges traditional and software-defined data centers with unequal flexibility and agility. At the foundation, PowerEdge MX7000 chassis hosts disaggregated blocks of server and storage to create consumable resources on-demand. Shared power, cooling, networking, I/O and in-chassis management provides outstanding efficiencies.
7U modular enclosure with eight slots holds 2S single or four 4S double-width compute sleds and 12Gbs single-width storage sleds
25Gb Ethernet, 12Gb SAS and 32Gb Fibre Channel I/O options
Three I/O networking fabrics, two general purpose and one storage specific, each with redundant modules
Multi-chassis networking up to 10 chassis
Single management point for compute, storage and networking
High-speed technology connections, now and into the future, with no midplane upgrade
At least three server processor microarchitecture generation support assurance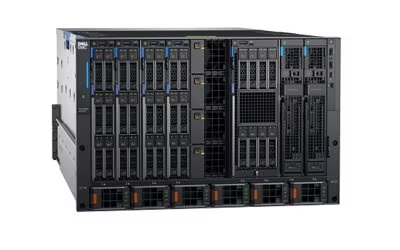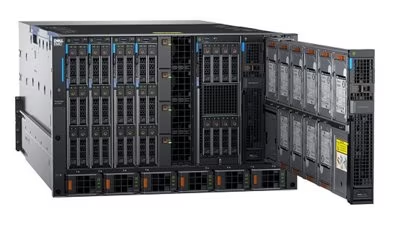 Dynamically scale and respond with kinetic infrastructure
Embedded Dell EMC OpenManage Enterprise – Modular Edition delivers the key abilities of OpenMange Enterprise systems management within the PowerEdge MX chassis. A unified simple interface manages compute, storage and fabric, reducing costs and the learning curve and consolidates multiple tools. Redundant management modules ensure highest availability.

Automatic expansion from one to multiple chassis; scale management to thousands of PowerEdge MX and rack servers with OpenManage Enterprise
Flexible, at-the-box management front control panel options include Quick Sync 2 (wireless), touchscreen LCD and traditional crash cart
Comprehensive RESTful API helps automate multiple tasks and integrates to third-party tools
Seamlessly integrates with integrated Dell Remote Access Controller 9 (iDRAC9) and Lifecycle Controller (LC)
Increase effectiveness and accelerate operations with unified automation
Reduce the time and effort to manage IT environments by automating everyday tasks.
Deploy multiple servers with iDRAC Group Manager, a built-in "one to many console"
Remotely access your servers anywhere, anytime from your mobile device with OpenManage Mobile (with OpenManage Enterprise)
Resolve issues with up to 72% less IT effort using automated proactive and predictive technology from ProSupport Plus and SupportAssist.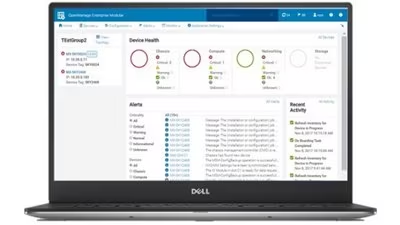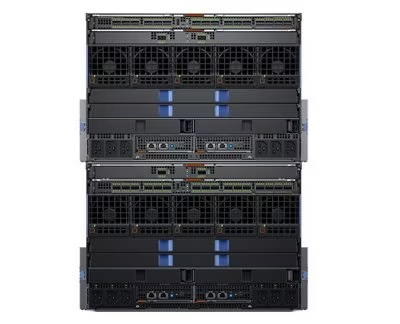 Protect infrastructure and investment with responsive design
Reduce the risk of infrastructure investment and help make new innovations more easily available with PowerEdge MX7000 future-forward architecture. Designed to maximize longevity and minimize disruptive technology changes support across both generational and architectural transitions is provided.
Multi-generational assurance with support for at least three server processor microarchitecture generations
Nearly zero throughput limitations, providing high-speed technology connections, and well into the future, with no midplane upgrade
Industry-leading thermal architecture and mechanical design and control algorithms support dense configurations and future compatibility
Systems Management and Security Solutions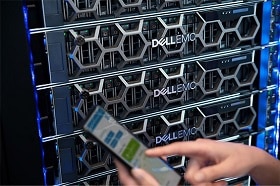 OpenManage systems management
The Dell Technologies OpenManage systems management portfolio helps tame the complexity of your IT environment with tools and solutions to discover, monitor, manage, update, and deploy your PowerEdge infrastructure.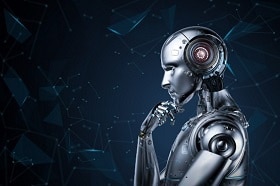 Intelligent Automation
PowerEdge and OpenManage solutions integrate tools across the portfolio to help organizations automate the server lifecycle, optimize operations, and scale efficiently.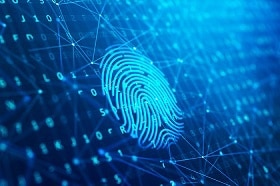 Built-in security
PowerEdge servers are made with a cyber resilient architecture that builds in security at every phase of the product lifecycle, from the silicon root of trust and secured component verification, to signed firmware and drift detection, to BIOS recovery.
Technical Specifications:
Dell EMC PowerEdge MX7000 Specifications
Processors
Up to 6 3000W; PSU and grid redundancy support
Fans
5 rear- and 4 front-accessible hot-swap fans
Dimensions (LxWxD)
816.8mm (32.16 inches) x 482mm (18.98 inches) x 307.4mm (12.10 inches)
Rack Units
7U
Embedded management

MX7000 chassis: OpenManage Enterprise Modular Edition (OME-Modular); running on up to 2 redundant MX9002m management modules Unified control: single management point for server, storage and networking Intelligent automation: Operational template methodology and comprehensive RESTful API Quick Sync 2 Bluetooth Low Energy (BLE)/wireless module option
On compute sled: As every other PowerEdge server, the integrated Dell Remote Access Controller (iDRAC)9 with Lifecycle Controller (LC)

Bezel
OpenManage Software

OpenManage Enterprise
OpenManage Essentials
OpenManage Mobile (OMM)
OpenManage Power Center (OMPC)

Integrations and Connections
Integrations:

Microsoft System Center
VMware vCenter
BMC Truesight (available from BMC)
Red Hat Ansible

Connections:

Nagios Core & Nagios XI
Oracle Enterprise Manager
Microfocus Operations Manager (OM)
Micro Focus Operations Manager i (OMi)
IBM Tivoli Netcool/OMNIbus

Security

TPM 1.2/2.0 (optional)
Cryptographically signed firmware
Silicon Root of Trust
Secure Boot
System Lockdown (requires OpenManage Enterprise)
System Erase

Networking Options (NDC)

Fabric options: Up to 2 pairs of redundant general-purpose switch or pass-through modular bays (Fabrics A and B); redundant pair of storage specific switch bays (Fabric C)
Up to 25GbE, 32Gbps Fibre Channel, 12Gbps SAS

Front Ports

2 USB 2.0 Type A or KVM control (keyboard and mouse only)
1 USB 2.0 Type Micro-AB direct management port
1 Mini Display Port connector for video
Front buttons/indicators: Power button
System status LED
Health icon
Ambient temperature icon
IOM icon
Fan icon
Stack/group icon
ID button
Support & Services:
Dell Technologies offers complete end-to-end services
Optimizing the IT lifecycle is vital. We have expert services for all lifecycle phases that save you time and resources, reduce effort, and improve your IT experience.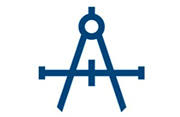 Consulting
Consulting services give expert guidance to help you grow, optimize and transform your IT environment at your own pace and budget. Dell employ a broad range of certified consultants and engineers, backed by program management teams, who can deliver deep technical expertise. Dell gives you the confidence that your project will be done right and on time.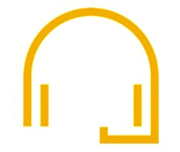 Support
Gain the freedom to focus on your business transformation with the support expertise and insights Dell is known for across the globe. Choose the right support based on the criticality of specific systems with available automated predictive analysis, collaborative third-party assistance and a Technology Service Manager.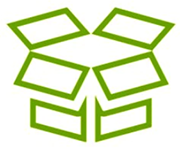 Deployment
ProDeploy Enterprise Suite helps you get more out of technology starting on day one. Residency Service provides ongoing transition assistance to accelerate adoption. Trust our experts to lead deployments from basic hardware installations through planning, configuration and complex integrations to help you achieve business outcomes today and tomorrow.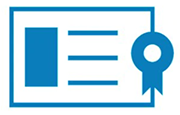 Training & Certification
Education Services offers an expansive suite of training services with multiple delivery methods, including instructor-led, self-paced online and virtual instructor-led training. With comprehensive and flexible training programs, we make it easy to ensure your staff has the skills they need to successfully manage and utilize your new technology to its full potential.
Documentation:
Pricing Notes:
Pricing and product availability subject to change without notice.
Dell Storage Products
Dell PowerEdge Modular Infrastructure
Dell EMC PowerEdge MX7000 Chassis
#PE-MX7000
Get a Quote!